Experts!
Improve Ranging – Gain More Shelf Space – Become a Category Influencer!
Optimise your product launch through market-leading category, shopper and sales activation services from rev™ Branding.
Let's start a project together TODAY!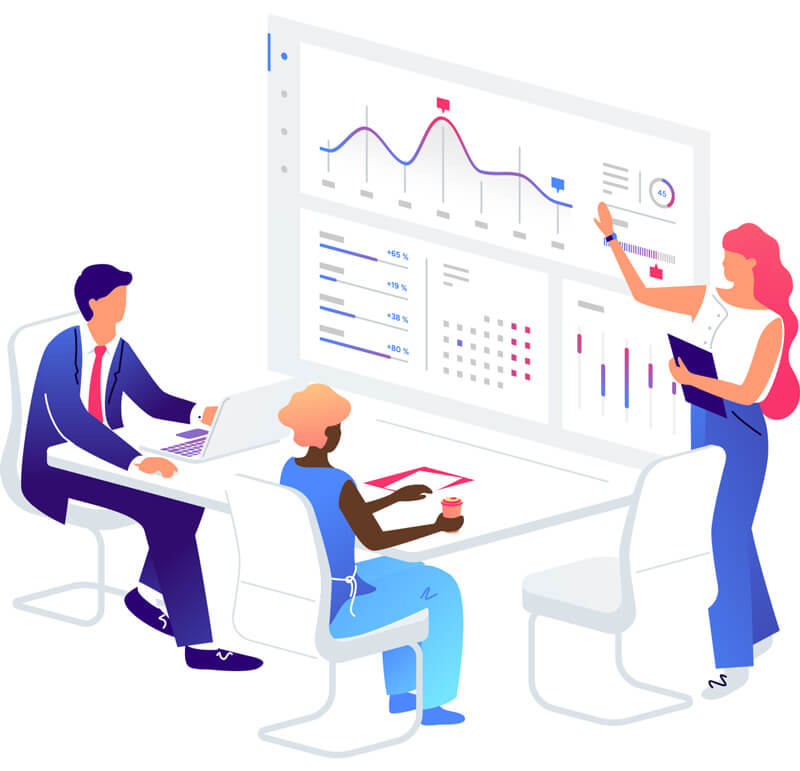 rev™ Go to Shelf Solutions
Category Development Solutions
Combine software, experience, and innovation to optimise your category development objectives.
01.
Category & Range Review Service
Industry recognised category review outsourcing service.  Our experienced team work with you to assess the performance of the category and to determine the best range selection that benefits the retail buyer's KPIs and the overall development of the category.
Service covers:
• Category Strategy
• Category Tactics
• Category Alignment
• Range Analysis & Tail Assessments
• Range Management
• Category Influencer Metrics
• Category Presentations
• NPD Introduction & Analysis.


02.
Trade Activation Services
Our outsourced Trade Marketing and Retail Activation Services remove the delays, bottlenecks and distractions by providing an external specialist resource. Let our highly-skilled team handle the completion of tasks such as planograms, GS1 reports, buying forms, NPC data synchronisation etc.
Program covers:
• Planograms
• Item & Price Data Maintenance
• Retailer Buying Forms
• National Product Catalogue (NPC) Data Sync
• GS1 Compliance Reports
• POS Concepts
• Retail Activation Planning
• Gold Standard Space & Range.
03.
Planogram Development & Maintenance
With more than 20+ years experience in floor and shelf space management services, our accreddited and industry recognized team can help you to execute quality and accurate planograms for your retail partners.  Boost the quality of your next business and range review and improve the collaboration across supply chain and store operations to increase inventory management efficiency.
Service covers:
• Category Strategy & Tactics
• Category Alignment
• Range Allocation
• Blue Yonder (JDA), Apollo & Spaceman.


04.
eCommerce Marketing
rev™ Branding eCommerce Marketing Services is a prefered brand marketing agency for Cartology and CitrusAd. Our experienced and accredited team work with leading food and beverage brands to optimise their shopper 'path-to-purchase' and maximise their digital shelf space.
Let our eCommerce marketing team show you how to get the best results from your paid-search marketing using CitrusAd and Cartology for leading retailers like Coles, Woolworths, Dan Murphy, Chemist Warehouse, and IGA.
• Cartology and CitrusAds Campaign Strategy
• Campaign Performance and Budget Audits
• Product Listing Audits
• Outsourced campaign Management Services.
Learn about rev™ Branding's eCommerce Marketing Services >>
05.
Sales Presentation Toolkit & Sales Training
Get the most out of your business review meetings and presentations.
Our sales-ready toolkit ensures that your account managers and sales team have easy access to relevant category information, influencer metrics, development plans and sales tools thus ensuring a professional and unified launch.
Service covers:
• Consumer Research
• Retail Activation Plan
• Promotional Plan
• Sales Presentation Deck
• Retailer Buying Forms
• Retailer Presentation Agenda.


06.
Product Risk & Category Resilience
Identify and manage category and product risks ahead of time.
Our product portfolio & category risk review helps you to understand any product or category risks well in advance of your category review. We look at your existing range and identify and non-performing products as well as highlighting potential growth opportunity segments.
Program covers:
• Category Review
• Product Range Review
• Category Strategy & Tactics
• Category Alignment
• Range Analysis
• Sales & Shopper Analysis
• Early Engagement Planning
• Risk Summary
• Exit Strategy for non-performing SKUs
• Growth Opportunity Plan.
07.
Brand Launch & Marketing Services
Our Brand & Product Launch Marketing service promotes brands and drives consumer engagement.  We bring together powerful strategy, planning, creative and digital to engage your audience through sales-focused campaigns and brand marketing media.
Service covers:
• Brand Identity, Message & Positioning
• Brand Launch Management
• Promotional Campaigns
• Brand Ambassadors
• Instore Merchandisers
• Affiliate Marketing
• Branded Merchandise & Giveaways
• Consumer Engagement Tactics
• Trade Show and Conference Management.


08.
NPD Optimisation Service
Expedite product launches by creating a systematic, customer-driven New Product Development (NPD) and New Product Introduction (NPI) process for your business
Service covers:
• Building your business objectives
• Defining your target market
• Defining your sales offer and price point
• Understanding your strategic sales position
• How to align marketing campaigns with sales objectives
• Building a lead generation campaign strategy
• How to build a sales process and framework
• How to build sales engagement, qualification, and nurturing programs.
*NEW* NPD and Brand Launch Review: A formal review of your company's NPD process. Learn More >>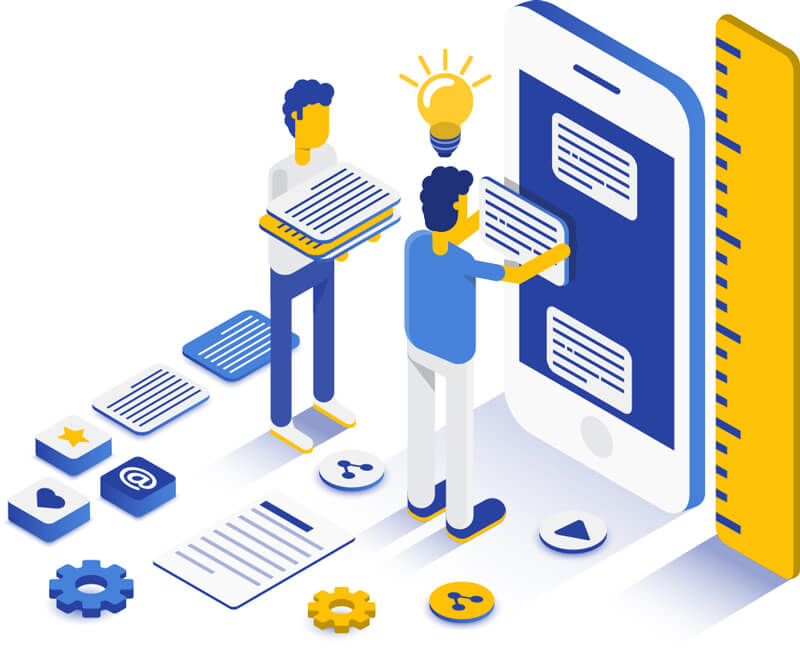 Lets start a project
BOOST your Category Business Reviews!
Present at your next category review with confidence!  Work with our category management experts to improve the quality of your product launch presentation and marketing.
Book a FREE 30 Min Consult TODAY!
"
Our Lucky Brand was fortunate to have rev™ Branding working directly with our brand marketing and sales teams to help us improve our brand launch, online consumer engagement, and eCommerce marketing with a goal of improving our channel activation for Woolworths, Coles and Metcash.
Angela Piasente
Brand Manager - Select Harvest
"
REDEI Renewable Energy Solutions engaged rev™ Branding to help create a focused and consistent brand message and a strategic channel marketing plan. rev Branding provided the set-up and configuration of our digital marketing platforms e.g. Facebook, LinkedIn, MailChimp, Google Business Profile, as well as design and develop our new corporate website. Their advice and guidance in areas of event planning
Olivia Loos
Marketing Manager - REDEI Renewable Energy
"
We engaged rev™ Branding initially to help us create our new corporate brand identity, message, and communications strategy. Over the past six months, we've outsourced our business marketing with confidence to rev Branding who has been able to increase our brand exposure, grow our online audience, and develop sales leads through several new insurance categories. Their strategic marketing advice now
Gary Giumelli
Director - Connected Insurance
"
Hive + Wellness engaged rev™ Branding to help us refine our eCommerce marketing programs with our major retail partners. rev Branding created an eCommerce Marketing Strategy, and has been providing advisory services each month to support our Cartology and CitrusAd campaigns. Their experience in eCommerce marketing within the FMCG industry is very unique and has been invaluable.
Tanya Watt
Chief Marketing Officer - Hive & Wellness Australia
"
rev™ Branding really knows how to get things moving! Our business has grown in so many aspects in such a short time – their marketing advice is fantastic! They have improved the approach to our marketing strategy, and developed the business that will help us continue to move forward and grow! This is only the beginning, look forward to further
Robert Drakeford
Owner - The Bean Pedlar
"
The team at rev™ Branding have been outstanding and their service is exceptional. They were able to execute on our brief efficiently and the quality of the output was brilliant. As a not-for-profit organisation, OARA found that this value was exceptional. A big thank – you to Rob and his team for their efforts and excellent work!
Vito Giudice
Chairman - Oesophageal Atresia Research Association
"
We needed rebranding and marketing assistance for our real estate business. rev™ Branding and their experienced and qualified team helped us with brand strategy and development, as well as a range of digital marketing services. Very pleased with their attention to detail and quality of their work and would highly recommend them.
Stuart Barrett
Director - Bremer Valley Realty
"
We are lucky to have rev™ Branding working directly with our marketing and sales teams to help us with brand launches, category management and eCommerce sales channel activation for Woolworths, Coles and Metcash.
Angela Piasente
Brand Manager - Select Harvest
"
Sincere thx to rev™ Branding for running a branding workshop for our team. The session was thought-provoking and practical. Our team is now motivated and have started on their actions. We look forward to another session with rev™ Branding!
"
Our project has been great, Rob's team are very direct, concise and measured. Looking further to our working partnership and building our sports club brand up. Thanks Rob and Team 🖤💛🖤💛
Jason McCall
President - Keon Park Sports Club
"
Innovit, Bryn Systems, Datanet, Merlin Software, Promax PZ, Clinch, Digital Experiences, SnapLoader, Sustainable Growth Experience, Brauz, Blue Q, FlyAirly, MediWatch, Ascentium, Tribe, ThinkFresh, Spreedbox, Silverleap, Prezentt, Extenserv, Airdocs, Cartology, CitrusAd, SKUvantage, Focus Insights.
"
Hawthorn Cricket Club, Norwood Football Club, St Kevins Cricket Club, Hawthorn Football Club, Box Hill Hawks, Keon Sports Club, StreetSwag, Beyond Blue, CEO Foundation, Headspace, OARA, Banyule Council.
Sports & Community Services
-
"
General Electric, Waples Marketing, Wollongong Tourism, ACE Body Corporate, Mirvac, Storewise, PDSRS, Australia, Honeycombes Group, How to Cook, Franchise Central, Data Agility, Iconic Strata Management, Akrya, DDS Consulting, Bishop Plumbing, All Weather Roofing, Sparks Electrics, All Trade Services Victoria. Location Co, S.E.C Electrical, Ashwood Blinds & Doors, CrossFit SouthEast, MediWatch, Keece Electrical, Premiere Hair, Small Business Society, Mobil,
Service & Trade Industry
-
"
Priceline Stores, Woolworths Supermarkets, Coles Supermarkets, Le Salon, Repco, Gloria Jeans, Warehouse Stationery, Teds Photographics, Foodstuffs New Zealand, The Warehouse Group, The Coffee Club, Bunnings, Mitre 10, Kroger, Best Buys.
Retail Chains & Franchises
-
"
Lactalis, Diageo, Wings & Horns, Treasury Wine Estate, Asahi Beverages, Everest Australia, Ferrero, General Mills, Mars/Wrigley, Patties Foods, Mondeleze, Schweppes, Monde Nissan, Safcol, Conga Foods, Murray Goulburn, All British Foods, Blackmores, Bundaberg Brewed Drinks, Kikkoman, McCain Foods, Riviana Foods, Colgate, Simplot, Multix, Mentholatum, Mars Confectionery, Procter & Gamble, Symex, Bulla Dairy Foods, Bickfords, Select Harvest Marketing, Pental Products,
Consumer Packaged Goods
-
"
rev™ Branding helps us to refine our brand identity and message to then help us with tactical marketing of our sales offer across social media, email, and our corporate website.
Michelle Waller
Director - Beaconsfield Travel
"
rev™ Branding has been providing Akyra with an "outsourced mentoring" service to help us with business marketing, and sales development programs.
Margaret Goody
Managing Director - AKYRA
"
We're really excited to be working with Robert and the rev™ Branding team to refresh our business brand identity, message, and our online marketing tools beginning with a new website.
Amanda Burgess
Director - MediWatch
"
rev™ Branding provided DDS Australia with business development and digital marketing strategies to generate new business leads and promote our business brand.
Justin Day
Director - DDS Australia
"
rev™ NPD & Brand Launch Programs helps AB World Foods with our product launch process, category management strategies, and trade activation with our major trading partners in Australia and New Zealand.
Kevin Holmlund
Sales Director - AB World Foods
"
rev™ Branding has been advising Iconic Strata Management on the best way to build and market our online brand across our various social media platforms (Facebook, LinkedIn and Twitter) and our corporate website.
Mark Elliott
Director - Iconic Strata Management
BLOG POSTS
Our Latest News
Educational Blogs, How-To Guides and Templates, News Stories, Certified Partner Offers, PLUS a range of Products & Services from us!