Outsourcing...
Boost your marketing results AND bridge resource and skill gaps with our Outsourced Marketing Services. Our dedicated team of experienced marketers are devoted to providing you with cost-effective and measurable business marketing services.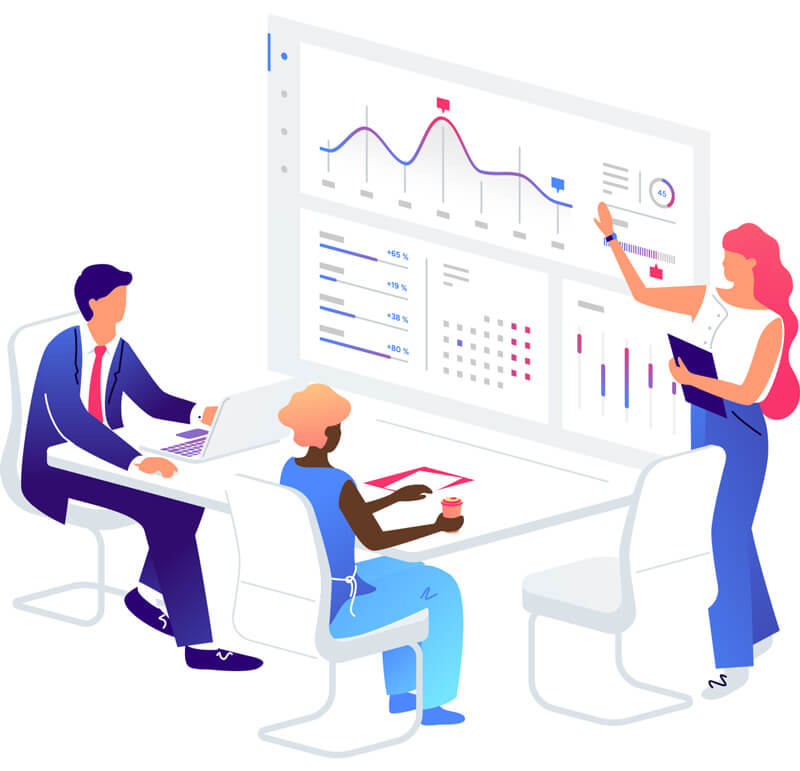 rev™ Outsourced Marketing Service
Access Experienced & Accredited Marketing Experts!
We provide flexible outsourced marketing packages that guarantee optimal value for your investment and team you with a specialised marketer that suits your specific requirements.
Option 1.
Marketing Advisor
The Marketing Advisor Package is best suited to companies who already have an established marketing team in place and need some assistance in areas like marketing strategies & tactics, campaign management & optimisation, monitoring branding across websites, collateral, and client communications.
• Dedicated Resource
• Marketing consultant with 20+ years' experience
• Phone / eMail / Onsite advisory services
• Access to full suite of digital services
• 5 x hours per month (minimum)
• Minimum 3-month term.
Fixed Fee: $695 +gst per month


Option 2.
Campaign Manager
Our Campaign Manager Package is designed for businesses who require an experienced resource to run their social media marketing campaigns.  You'll have access to a dedicated resource who will work with your team to create and publish social media campaigns.
• Dedicated Resource
• Creation of a social media strategy
• Creation of marketing content
• Social media campaign creation & publishing
• Campaign management & reporting
• Access to full suite of digital services
• Phone / eMail / Onsite Support
• 3 x hours per week (minimum)
• Minimum 3-month term.
Fixed Fee: $1,945 +gst per month
Option 3.
Marketing Management
Our Marketing Management Package provides a dedicated and 20+ year experienced marketing manager into your business who can provide you with branding services, plan and execute multichannel marketing strategies and tailor channel marketing programs that allow you to grow your business.
• Dedicated Resource
• Marketing consultant with 20+ years' experience
• Branding services
• Social media and digital marketing services
• Channel marketing services
• Content marketing services (Blogs & Articles)
• Marketing collaterial creation services
• Access to full suite of digital services
• Phone / eMail / Onsite Support
• 8 x hours per week (minimum)
• Minimum 3-month term.
Fixed Fee: $4,995 +gst per month


Option 4.
Marketing Director
If your strategically oriented towards growth or acquisitions, our Marketing Director Package is the ideal solution. Tailored for those with a keen focus on strategic development advisory services, this comprehensive package places a dedicated Marketing Director at the helm, armed with a singular dedication to crafting and implementing strategic and tactical growth plans and driving transformative marketing changes.
• Marketing consultant with 20+ years' experience
• Advisory Services: strategic and tactical marketing plans
• Key Focus: growth acceleration, funding, or acquisitions
• Access to full suite of marketing & branding services
• Access to full suite of digital services
• Phone / eMail / Onsite support
• 8 x hours per week
• Minimum 3-month term.
Fixed Fee: $5,990 +gst per month
Option 5.
Google Ads Manager
Our Google Ads Manager is best suited to businesses who invest within Google Ads but are struggling to manage their campaigns correctly and improve results. Our Google Certified team are experts at targeting people searching across the Google network and driving them to your website and campaign landing pages.
• Google Certified
• 4.7 star rated on google from 25 reviews
• Australian based
• Monthly campaign management
• Campaign optimisation
• Campaign budget management
• Monthly campaign reports
• Set-up fee of $295 applies
• Excludes Google advertising fees
• Minimum 3-month term.
$850 +gst per month (plus a $295 once off set-up fee)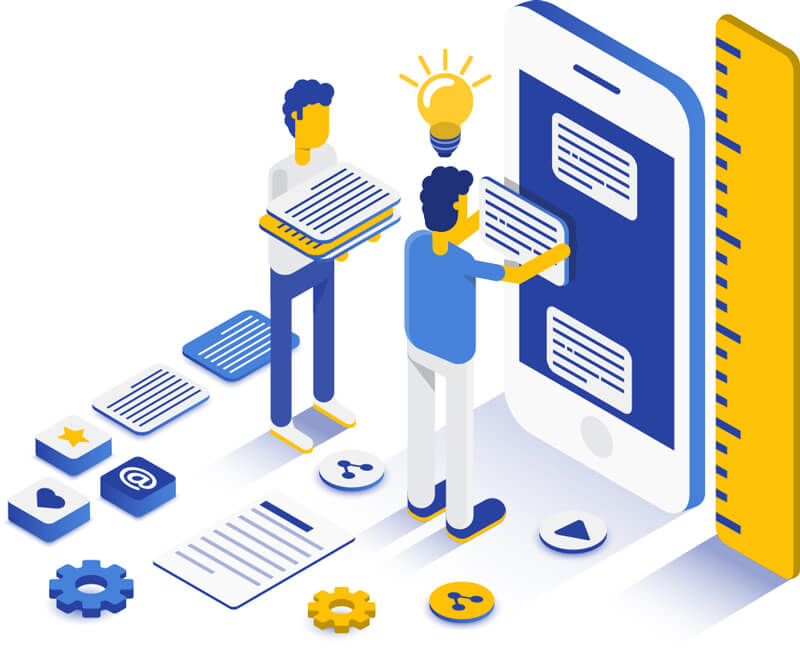 Lets start a project
DRIVE your Marketing Results!
Lets work out the best outsourcing option for your business.
Schedule a quick call and together we can build a marketing resource package that suits your needs!
Schedule Now!
"
Our Lucky Brand was fortunate to have rev™ Branding working directly with our brand marketing and sales teams to help us improve our brand launch, online consumer engagement, and eCommerce marketing with a goal of improving our channel activation for Woolworths, Coles and Metcash.
Angela Piasente
Brand Manager - Select Harvest
"
REDEI Renewable Energy Solutions engaged rev™ Branding to help create a focused and consistent brand message and a strategic channel marketing plan. rev Branding provided the set-up and configuration of our digital marketing platforms e.g. Facebook, LinkedIn, MailChimp, Google Business Profile, as well as design and develop our new corporate website. Their advice and guidance in areas of event planning
Olivia Loos
Marketing Manager - REDEI Renewable Energy
"
We engaged rev™ Branding initially to help us create our new corporate brand identity, message, and communications strategy. Over the past six months, we've outsourced our business marketing with confidence to rev Branding who has been able to increase our brand exposure, grow our online audience, and develop sales leads through several new insurance categories. Their strategic marketing advice now
Gary Giumelli
Director - Connected Insurance
"
Hive + Wellness engaged rev™ Branding to help us refine our eCommerce marketing programs with our major retail partners. rev Branding created an eCommerce Marketing Strategy, and has been providing advisory services each month to support our Cartology and CitrusAd campaigns. Their experience in eCommerce marketing within the FMCG industry is very unique and has been invaluable.
Tanya Watt
Chief Marketing Officer - Hive & Wellness Australia
"
rev™ Branding really knows how to get things moving! Our business has grown in so many aspects in such a short time – their marketing advice is fantastic! They have improved the approach to our marketing strategy, and developed the business that will help us continue to move forward and grow! This is only the beginning, look forward to further
Robert Drakeford
Owner - The Bean Pedlar
"
The team at rev™ Branding have been outstanding and their service is exceptional. They were able to execute on our brief efficiently and the quality of the output was brilliant. As a not-for-profit organisation, OARA found that this value was exceptional. A big thank – you to Rob and his team for their efforts and excellent work!
Vito Giudice
Chairman - Oesophageal Atresia Research Association
"
We needed rebranding and marketing assistance for our real estate business. rev™ Branding and their experienced and qualified team helped us with brand strategy and development, as well as a range of digital marketing services. Very pleased with their attention to detail and quality of their work and would highly recommend them.
Stuart Barrett
Director - Bremer Valley Realty
"
We are lucky to have rev™ Branding working directly with our marketing and sales teams to help us with brand launches, category management and eCommerce sales channel activation for Woolworths, Coles and Metcash.
Angela Piasente
Brand Manager - Select Harvest
"
Sincere thx to rev™ Branding for running a branding workshop for our team. The session was thought-provoking and practical. Our team is now motivated and have started on their actions. We look forward to another session with rev™ Branding!
"
Our project has been great, Rob's team are very direct, concise and measured. Looking further to our working partnership and building our sports club brand up. Thanks Rob and Team 🖤💛🖤💛
Jason McCall
President - Keon Park Sports Club
"
Innovit, Bryn Systems, Datanet, Merlin Software, Promax PZ, Clinch, Digital Experiences, SnapLoader, Sustainable Growth Experience, Brauz, Blue Q, FlyAirly, MediWatch, Ascentium, Tribe, ThinkFresh, Spreedbox, Silverleap, Prezentt, Extenserv, Airdocs, Cartology, CitrusAd, SKUvantage, Focus Insights.
"
Hawthorn Cricket Club, Norwood Football Club, St Kevins Cricket Club, Hawthorn Football Club, Box Hill Hawks, Keon Sports Club, StreetSwag, Beyond Blue, CEO Foundation, Headspace, OARA, Banyule Council.
Sports & Community Services
-
"
General Electric, Waples Marketing, Wollongong Tourism, ACE Body Corporate, Mirvac, Storewise, PDSRS, Australia, Honeycombes Group, How to Cook, Franchise Central, Data Agility, Iconic Strata Management, Akrya, DDS Consulting, Bishop Plumbing, All Weather Roofing, Sparks Electrics, All Trade Services Victoria. Location Co, S.E.C Electrical, Ashwood Blinds & Doors, CrossFit SouthEast, MediWatch, Keece Electrical, Premiere Hair, Small Business Society, Mobil,
Service & Trade Industry
-
"
Priceline Stores, Woolworths Supermarkets, Coles Supermarkets, Le Salon, Repco, Gloria Jeans, Warehouse Stationery, Teds Photographics, Foodstuffs New Zealand, The Warehouse Group, The Coffee Club, Bunnings, Mitre 10, Kroger, Best Buys.
Retail Chains & Franchises
-
"
Lactalis, Diageo, Wings & Horns, Treasury Wine Estate, Asahi Beverages, Everest Australia, Ferrero, General Mills, Mars/Wrigley, Patties Foods, Mondeleze, Schweppes, Monde Nissan, Safcol, Conga Foods, Murray Goulburn, All British Foods, Blackmores, Bundaberg Brewed Drinks, Kikkoman, McCain Foods, Riviana Foods, Colgate, Simplot, Multix, Mentholatum, Mars Confectionery, Procter & Gamble, Symex, Bulla Dairy Foods, Bickfords, Select Harvest Marketing, Pental Products,
Consumer Packaged Goods
-
"
rev™ Branding helps us to refine our brand identity and message to then help us with tactical marketing of our sales offer across social media, email, and our corporate website.
Michelle Waller
Director - Beaconsfield Travel
"
rev™ Branding has been providing Akyra with an "outsourced mentoring" service to help us with business marketing, and sales development programs.
Margaret Goody
Managing Director - AKYRA
"
We're really excited to be working with Robert and the rev™ Branding team to refresh our business brand identity, message, and our online marketing tools beginning with a new website.
Amanda Burgess
Director - MediWatch
"
rev™ Branding provided DDS Australia with business development and digital marketing strategies to generate new business leads and promote our business brand.
Justin Day
Director - DDS Australia
"
rev™ NPD & Brand Launch Programs helps AB World Foods with our product launch process, category management strategies, and trade activation with our major trading partners in Australia and New Zealand.
Kevin Holmlund
Sales Director - AB World Foods
"
rev™ Branding has been advising Iconic Strata Management on the best way to build and market our online brand across our various social media platforms (Facebook, LinkedIn and Twitter) and our corporate website.
Mark Elliott
Director - Iconic Strata Management
BLOG POSTS
Our Latest News
Educational Blogs, How-To Guides and Templates, News Stories, Certified Partner Offers, PLUS a range of Products & Services from us!